Mid Devon Mobility currently has a variety of Volunteer roles available, If you are interested in volunteering with us please send us an email by clicking on the link below or emailing volunteer@middevonmobility.org.uk
Are you interested in Volunteering? 
Do you have time to help?
Do you have a friendly manner?
Do you have a sympathetic approach to the elderly and people with disabilities?
If so why not join our growing band of volunteers and make a real difference to people who are experiencing difficulties getting out and about.
Our schemes are aimed at increasing the independence and mobility of older people and people with disabilities.
Remember as a community transport charity your help will be greatly appreciated by those with mobility needs in the Mid Devon area.
Go on make a difference!
Our Volunteering opportunities
We have a wide range of volunteering opportunities available from Car driving to website editing…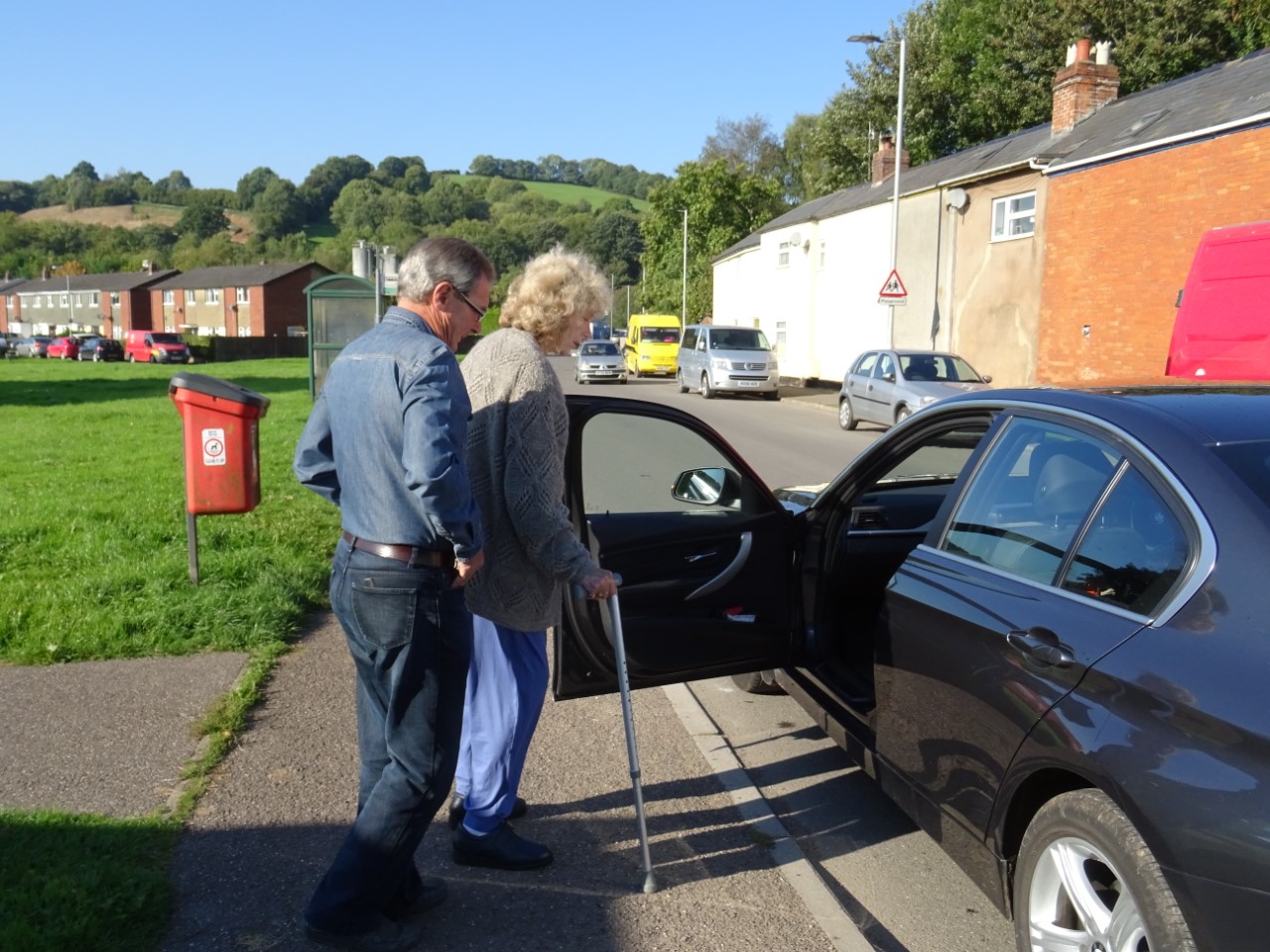 Our Community Car schemes are designed to take people to and from health and social  appointments, shopping trips or to simply meet up with friends. This service is available at any time, subject to driver availability.  Volunteers drive their own cars and receive expenses of 45p per mile.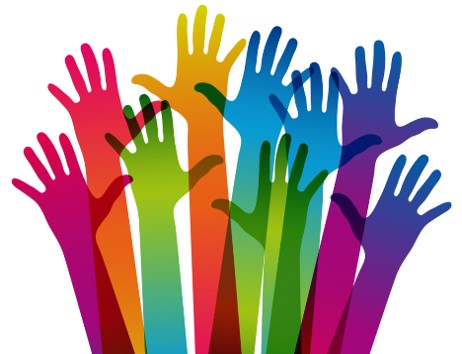 Office Volunteers
We welcome volunteers to help in both of our offices, so if you have skills or experience in reception, using computers, or simply enjoy talking to people on the phone or in person please give us a call. Full training will be given and we offer a bitesize training certificate on completion.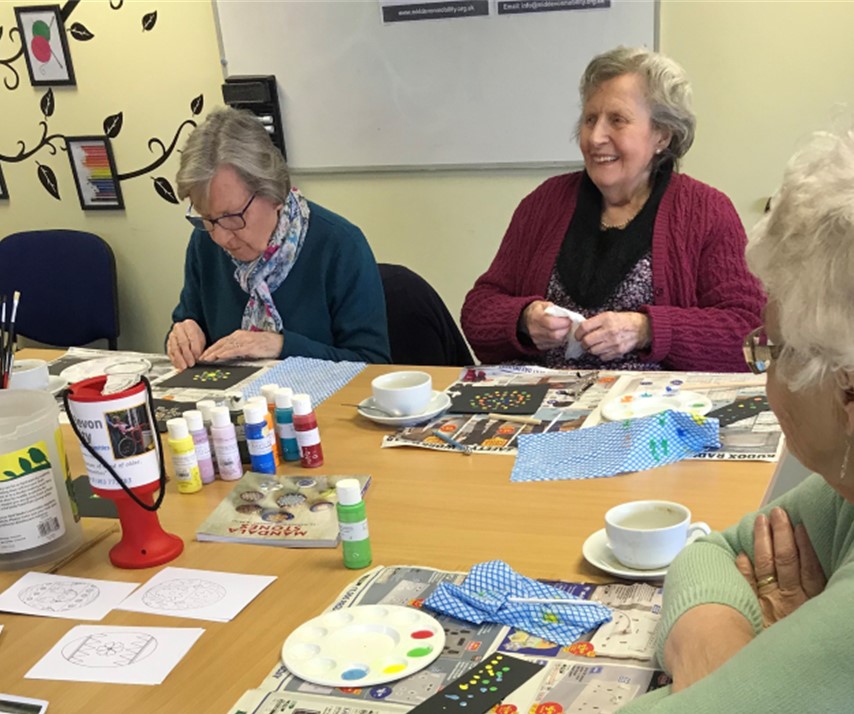 Community Hub Activity Volunteers
Our Community Hub Activity volunteers are there to support our Community Hub sessions. This could involve activities such as, music, crafts, light exercise sessions, games and reminiscence. It may also involve assisting with refreshments.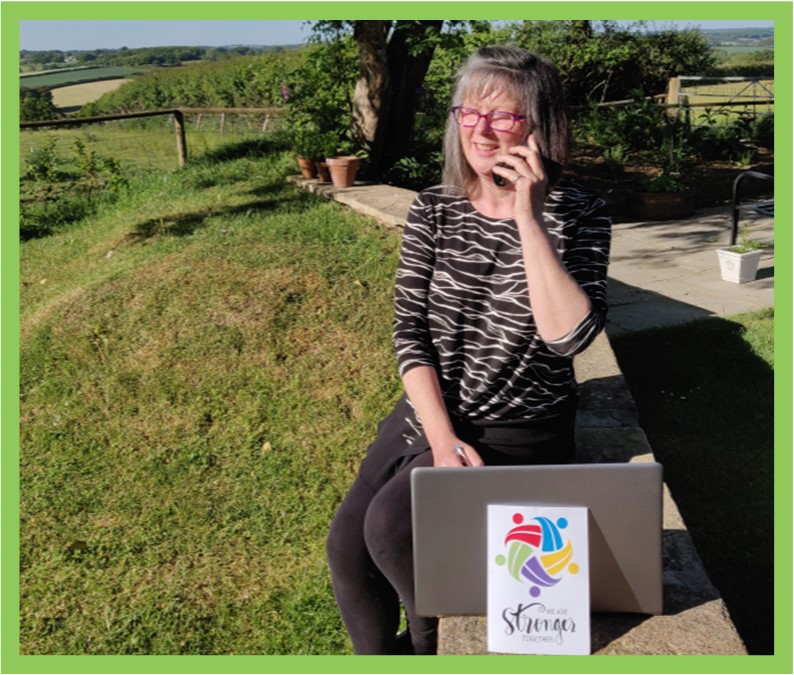 Telephone Befriender
We are seeking volunteers to help us deliver our Telephone Befriending Service, all expenses will be reimbursed and full training will be given. Please note this is not an advice/help line it is simply an opportunity for a friendly chat to help us prevent isolation.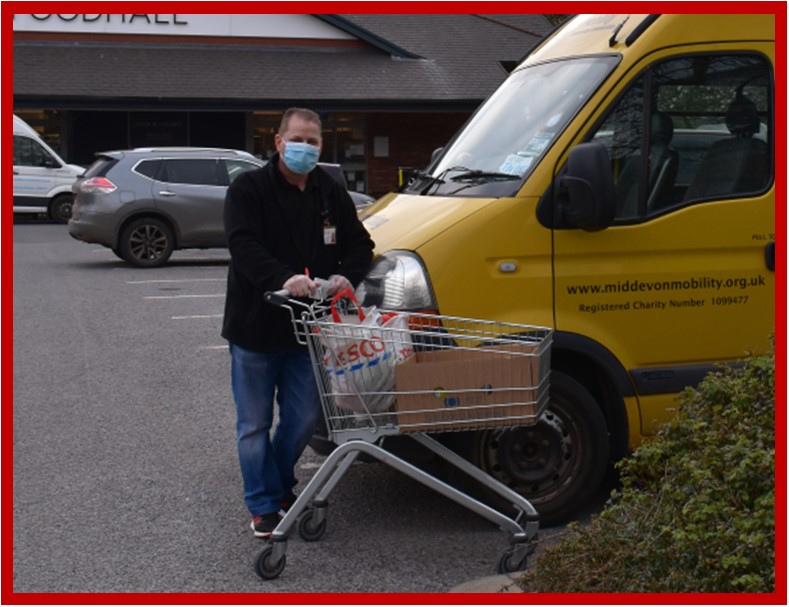 Shopping Buddy
Do you have time to assist in and around a supermarket to help shop and deliver some shopping for someone?
Or could you meet someone at a supermarket to help them do their shopping?
Volunteer expenses are fully reimbursed.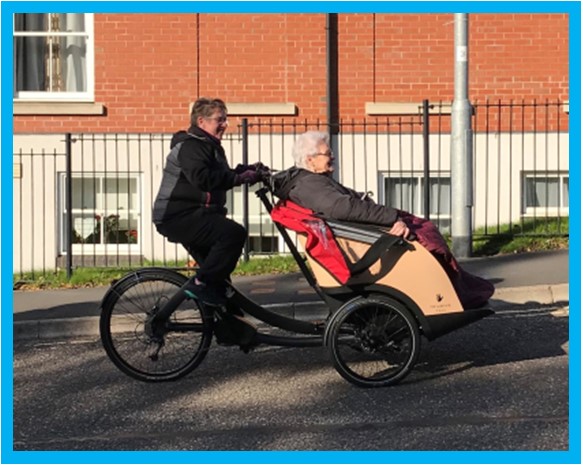 Trishaw Volunteers
Love cycling? Our Trishaw is a light three wheeled vehicle with pedals and an optional power assist mode that can transport two passengers.
The project operates on the generous act of taking one or two older or less-abled people out on a bike ride.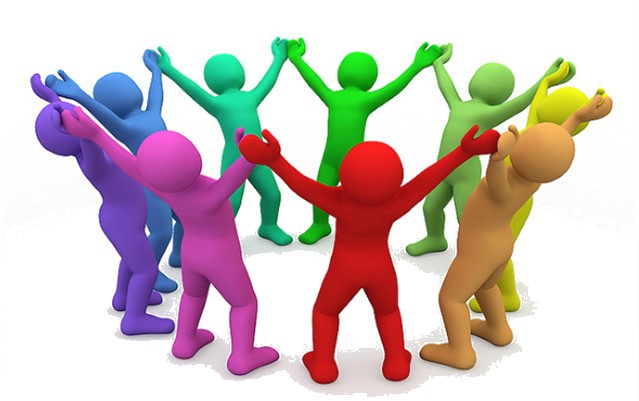 Become a Trustee
Would you like to help shape our organisation?
We are seeking Trustees that have good judgement and integrity. Have the ability to work collectively as part of a group and has a passion for the work we do.
Team work = Dream work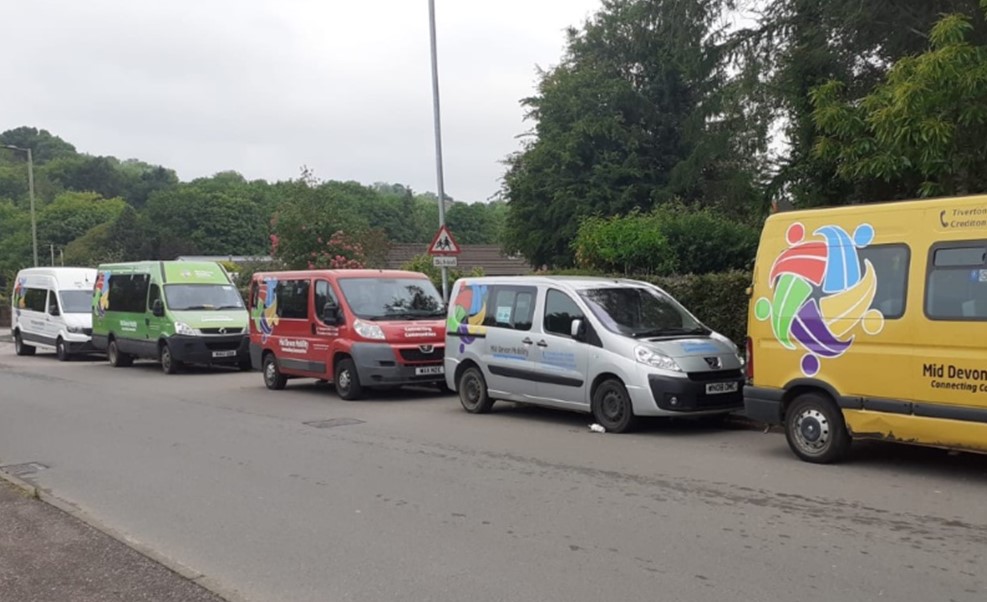 Minibus Volunteer Drivers
We often hire out our accessible minibuses (15 seater) to local community groups whose members include wheelchair users. We are always seeking more volunteers to drive and join in the fun of their outings, the majority of these booking occur in the evenings and at weekends.
As a Driver for our Wheelchair Accessible Vehicle
Passengers requiring transport in or with their wheelchairs can now use our Accessible vehicle, we currently have two six seater vehicles specially adapted to carry wheelchairs.
Training is given on transporting and securing the wheelchairs.
Shop & Leisure Mobility
We are always seeking help with demonstrating and training our wheelchairs and scooters to shop & leisure mobility users and our workshop needs help to check and prepare the vehicles ready for use.
We also have the following roles available
Volunteer Fundraiser
Volunteer IT Specialist
Ambasadors
Corporate supporters
We are keen to hear from corporate organisations who value supporting the community and creating positive staff engagement. Opportunities to work with us include:
• Workplace Giving
• A volunteering day
• Providing specialist volunteers to set up a unique program such as mentoring or training
• Running a corporate funding event
• Providing professional skills to help our organisation move forward.
Getting involved can be immensely rewarding for both sides and many of our corporate volunteers choose to stay involved with us.