Fundraising
We are fundraising to replace our ageing Wheelchair Accessible Car, if you have any fundraising ideas or would like to hold an event in our name, please contact us on 01884 242099.
Events that have been held for us in the past include, Coffee Mornings, Bingo sessions, Walk and Talk, Sponsored run/walk, garage sales, items for sell on Ebay and many more.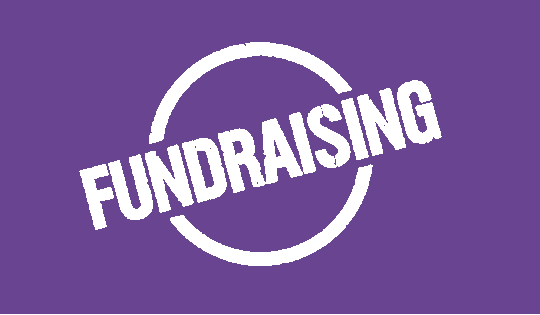 Monthly Lottery
As part of our fund-raising drive we have set up two Monthly Lottery's one for Tiverton and one for Crediton. This lottery enables our charity to receive some regular income whilst enabling our members the opportunity of winning cash prizes.
Members pay £12 a year for one number which is then entered into the regular quarterly draw. 40% of the total will be paid in prizes and the remainder will help to boost our funds.
The draws will take place on the first of every month.
Members may buy as many numbers as they like, as the more numbers you have the greater chance of winning.
Payments need to be made in Cash, Cheque or PayPal
the first prize will be 20% of the total amount in the fund, second will be 10% and there will be two prizes of 5%.
Prizes
1st Prize = 25%    2nd Prize = 15%
Click to download the form, Fill in your details, write your cheque and send it back to Mid Devon Mobility, Multi storey car park, Phoenix Lane, Tiverton, Devon,  EX16 6NB, pop into the office and pay using good old fashioned cash! Or pay using PayPal Mid Devon Mobility
Remember you've got to be in it to WIN it!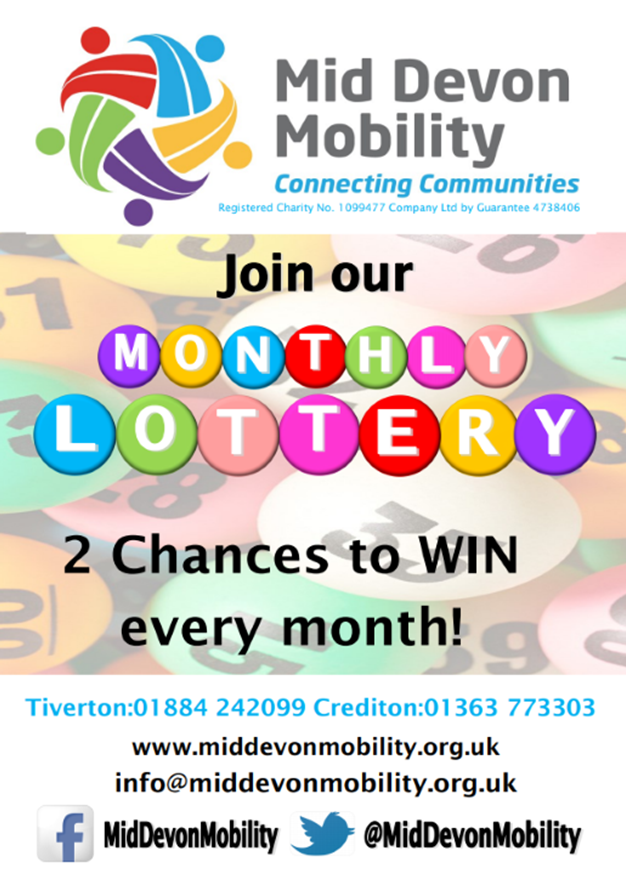 You can also help us raise funds using our easy fundraising page
Did you know that whenever you buy anything online – from your weekly shop to your annual holiday – you could be raising free donations for Mid Devon Mobility with easyfundraising?
There are over 4,000 shops and sites on board ready to make a donation – including eBay, Argos, John Lewis, ASOS, Booking.com and M&S – and it won't cost you a penny extra to help us raise funds.
All you need to do is:
Go to https://www.easyfundraising.org.uk/causes/middevonmobility/?utm_campaign=raise-more and join for free.
Every time you shop online, go to easyfundraising first to find the site you want and start shopping.
After you've checked out, the retailer will make a donation to Mid Devon Mobility at no extra cost to you whatsoever!
There are no catches or hidden charges and Mid Devon Mobility will be really grateful for your donations.
 Thank you for your support.