Make a donation for Mid Devon Mobility
As a small charity based in Mid Devon we strongly rely on the generosity of those who value our services.
The majority of our donations come through our users, friends and relatives of our users or those who know about us and value everything we do to help disabled, isolated and lonely people living in our community.
We strive to ensure that everyone has a better quality of life, helping them to remain in their own homes for longer whilst retaining their independence and combatting the problems of loneliness and isolation.
You can make a donation online using our PayPal giving account, or you can come into the office and collect a minibus moneybox or make a donation in person.
All money raised goes directly into helping run our services to help local people to remain independent, active and mobile.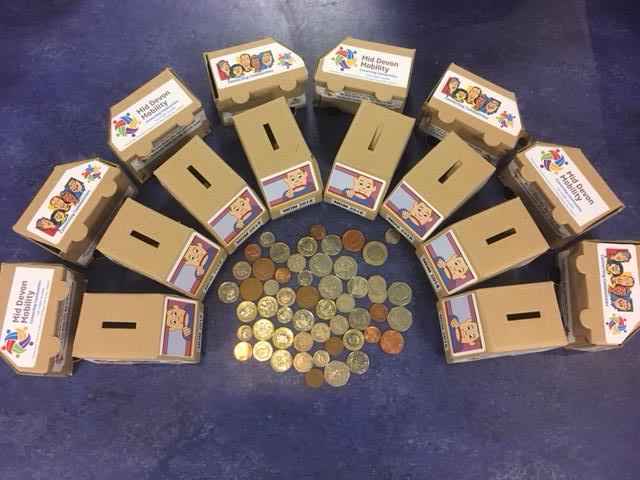 Minibus Money Boxes
Mid Devon Mobility – Minibus Appeal
Please help us by collecting a minibus moneybox and donating any spare change to our worthy cause. With your help we are hoping to raise enough money to replace our Out and About minibus (which is reaching that certain age!) with a large accessible minibus.
If you would like to help us continue this valued service, donations or ideas for fundraising are always gratefully received.
Text SUPPORTMDM 3 to 70450 to donate £3
Texts cost £3 plus one standard rate message and you'll be opting in to hear more about our work and fundraising via telephone and SMS. If you'd like to give £3 but do not wish to receive marketing communications, text SUPPORTMDMNOINFO 3 to 70450.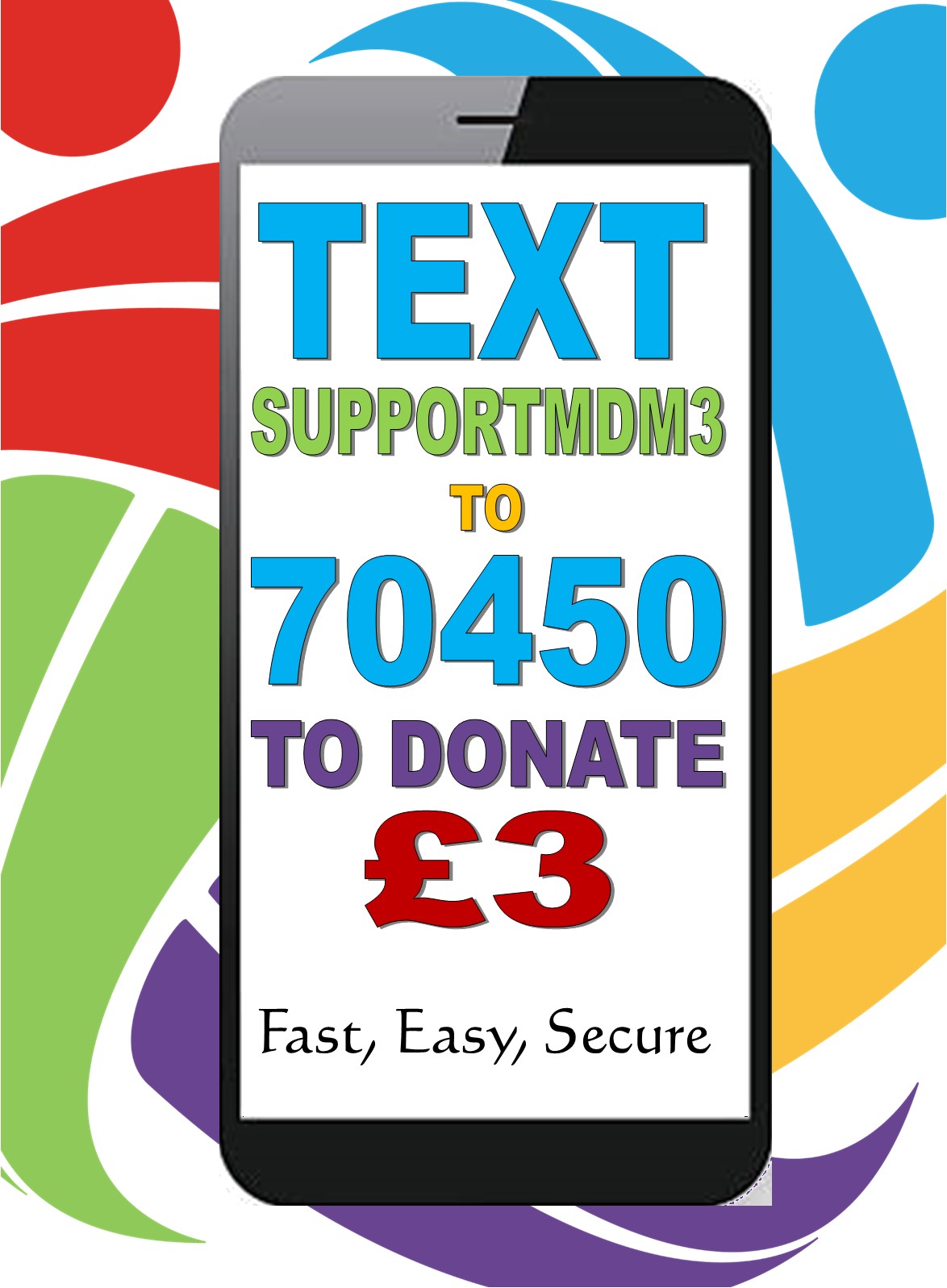 Leaving a gift in your will
Mid Devon Mobility is a local charity that provides transport services for those in need including elderly, frail, disabled & rurally isolated people in the Mid Devon area.
The purpose of the services we provide is to prevent social isolation, increasing & retaining independence, enable mobility & peace of mind, help to combat the problems of loneliness, to enable such vulnerable people to access medical & other essential services, clubs & organisations providing support, & to use the local shops & other amenities in the area.
With the rising costs of running such an organisation & the greater difficulty in obtaining funding from charitable trusts & other such sources, we are finding it increasingly difficult to raise the necessary funds to keep the services viable. Therefore we ask whether you are able to assist us in any way, Any gift, large or small, helps us to be able to continue to help people with transport needs, but a gift to MDM could also help reduce the inheritance tax on your estate.
If you have already made a Will, but would like to leave a gift to MDM, you can do so by making a simple addition to your existing will. This is called a codicil. (These forms are available from MDM) By adding this supplement to your will you can include new instructions and delete old ones without having to go through the task of revoking the whole will.
If you have not already made a Will, you may need to see a solicitor. Although you will have to pay a fee, you will receive sound professional advice and can be sure that your wishes are achieved. Two ways to give to MDM in your Will -Residuary gift – you can choose to leave a share, or the whole, of what is left in your estate once you have provided for your loved ones. – Pecuniary gift – you can choose to give a gift of a fixed amount of money.